Kennisplein
Event: Warmly Celebrate The Successful Maiden Voyage Of Bluesun Vessal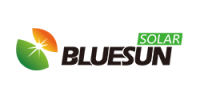 17 november 2022 - 8 juni 2023
Bluesun
On the morning of November 15, the "Bluesun" customized special class successfully made its first voyage in Hefei Port again, and another batch of "Made in Hefei" started to sail and travel across the oceans.
"104 containers, all of which are a batch of solar modules that we are going to send to Europe." Leif, Vice President of Bunuo Solar Co., Ltd. Founded in 2013, the company is a cross-border enterprise engaged in photovoltaic R&D and sales. Main products include solar panels, solar inverters, solar lithium battery, complete photovoltaic system, solar water pump, etc. At present, the company's products have been sold to more than 130 countries and regions around the world.
In the past, photovoltaic products of Bluesun solar were first transported to Shanghai by truck, and then sent from Shanghai Port to all parts of the world. However, the complexity and severity of the epidemic situation increased the downward pressure on foreign trade. Sometimes, the "difficulty in booking shipping space" and "difficulty in shipping" became a problem for enterprises to export their products. "Starting from Hefei, its logistics cost is at least 1/3 less than that of Shanghai." Chen Chao, Manager of Business Department of Anhui Port Group Hefei Co., Ltd. The successful first voyage of "Bluesun" is an important achievement of strategic cooperation between Anhui Port and Shipping Group and enterprises, and also another practice of "Anhui cargo and Anhui transportation", which will better promote the stability and quality of Anhui foreign trade.
In the face of the severe foreign trade development environment under the epidemic situation, Hefei Port has made full use of its resource advantages in logistics, warehousing, packaging and shipping, acted as a "linkage" to promote upstream and downstream cooperation in the industrial chain and supply chain, and created a "full process" service mode of "Anhui goods" going to sea. Up to now, Hefei Port has opened liner routes from Hefei to Wuhu, Nanjing, Shanghai, Taicang, Ningbo and other ports, including 5 foreign trade transit routes and 1 direct route. The top 20 international liner companies in the world have all carried out business in Hefei Port. The abundant logistics resources and perfect transportation system have further reduced the logistics cost of Hefei foreign trade enterprises and effectively improved their international competitiveness.
Over ons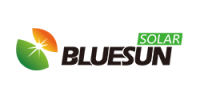 Bluesun, founded in 2004, as a superior photovoltaic manufacturer, is devoted to the R&D and the production of crystalline silicon solar cells and modules for 17 years. The company has its sales areas spread all over more than 100 countries and regions