Product
COMET (AE475TMC-144BDS 475W) | AE Solar
15 years of product warranty.
30 years of performance guarantee.
Driven by the ability to absorb and high–harvest solar energy, Comet delivers outstanding performance, higher efficiency and durability. The advanced generation of heterojunction solar panels (HTJ) is a promising candidate for cost-effectiveness in Lower temperature coefficients and in low-light performance ( HTJ has improved performance in high temperatures). As a mature solar cell technology, Comet efficiency is up to 22.08% with 380-475W power ranges.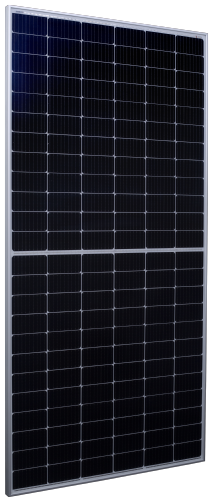 Meer producten van AE Solar
Over ons

Established in 2003, AE Solar, The German high-quality PV module TIER1 manufacturer has proven itself to be a dynamic and progressive enterprise with a presence in more than 95 countries. The company's manufacturing facilities are equipped with